PADI Instructor
I have always been fascinated with the sea. In fact, as a child I wanted to be a whale veterinarian, to which my mother replied; 'there's no such thing unless you work in a marine park'. I don't support marine mammals being kept in captivity for human entertainment, so I started marine exploration later in life and have since become a PADI (Professional Association of Diving Instructor) Open Water Scuba Instructor.
I learned to Scuba Dive with the Toronto Scuba Club in 2012. I was certified as a PADI Open Water Diver at Gulliver's Lake in Canada. It was cold and the visibility was poor, but I was still fascinated that I could breathe underwater!
As there were limited opportunities to dive in Canada, my first dive travels took myself and a group of divers from Toronto to Bonaire National Marine Park, in the Caribbean. Here I earned my PADI Advanced Open Water Certification and Enriched Air Nitrox Certification. I swam alongside my first sea turtle, manta ray, amongst many beautiful fish, and I was convinced I would be a scuba diver for life!
I never thought I would become a dive professional. Instead I furthered my dive training and education after witnessing a diver having an underwater emergency. He was so confident in dealing with it, and was an experienced diver. I was still very unskilled and unconfident, yet enamoured with the sport, so I began further training. I completed my PADI Rescue Diver course, including Emergency First Aid and CPR, testing both my physical and mental strength in the cold waters of Georgian Bay, in Canada. Albeit losing my mask, I learned the essential skills for aiding divers in distress.
After moving abroad, I made it a habit to scuba diver whenever I could. I made a mini holiday from my work at the dog and elephant shelter and went diving on Koh Chang in Thailand, and I even went diving from a dug-out canoe in the Bay of Bengal in India. Where there was ocean, I wanted to be! So it is not surprising after accepting a job in South Australia that my dive training further developed, and it wasn't long before I was taking selfies with Leafy Seadragons and cage-diving with Great White Sharks. I joined my local dive club and enrolled in the PADI Divemaster Course, followed by my PADI Assistant Instructor
Course. The more I learned about the ocean and diving, the more compelled I became to aid in its conservation.
I enrolled in a Marine Veterinary Wildlife course to facilitate treatment of injured marine wildlife that presented to the veterinary emergency hospital where I currently work. The idea of merging my profession as a veterinary emergency clinician, with my passion for ocean conservation is why I decided to make scuba diving part of my career. I joined global conservation groups, like Project AWARE, a nonprofit global organization that strives to keep the ocean clean and protect its inhabitants. I continued supporting the Sea Shepherd Conservation Society, an animal rights group that takes direct action towards protecting ocean life. My lifelong fascination with sharks led me to learn about threats to their survival. Sharks are apex predators which in turn regulate our oceans, the same ocean that humans depend on for survival each day. I want to fight against the threats affecting sharks and protect them for generations ahead.
I completed my Instructor Development Course on Malapascua Island in the Philippines, a remote setting where thresher sharks live. I spent a month training to become a confident, skilled PADI Open Water Scuba Diving instructor. I met lifelong friends, and a new shark species that needs protection. I attained PADI specialty certifications, so that I can also teach the following PADI courses: Shark Conservation, Project AWARE Courses, Enriched Air (Nitrox), Emergency and First Response (CPR and first aid), Emergency Oxygen Provider, Night Diver, Deep Diver, Wreck Diver, and Search and Recovery Diver.
Since then, I have been busy teaching scuba diving and ocean conservation. In June 2017 I became a PADI Master Scuba Diver Trainer [MSDT], signifying I have the experience to offer all the training a diver needs to become a Master Scuba Diver (the ultimate recreational diver rating). In July 2017 after completing my Advanced PADI Freediver certification, I became a PADI Freediving Instructor to learn how to get closer to marine life while breath-holding, as bubbles deter marine life from staying nearby. In March 2018 I earned a distinctive PADI instructor specialty called Dive Against Debris in an attempt to teach students about Project AWARE's initiatives to keep our oceans free of rubbish, and participate in marine debris surveys.
In March 2019, I realised how much I love to teach, so I joined a great IDC (Instructor Development Course) in Hikkaduwa, Sri Lanka, where I completed my PADI Staff Instructor course. Just as scuba divers look up to divemasters, instructor candidates really respect IDC Staff Instructors. As the name implies, IDC Staff Instructors assist with instructor training and share their wisdom and experience with new PADI leaders. It was one of the best two weeks I've spent with fellow dive professionals!
Majority of incentive behind destructive ocean practices comes from cultures we don't understand and their intent to make profit, coupled with their lack of education pertaining to the implications of their practices. Until we help train future generations how to couple income potential with practices conducive to ocean and species protection, the underwater world is at stake. The ocean covers more than seventy percent of the earth and there is still so little that humans understand.
BE an ocean ambassador!
Learn to scuba dive and follow Project AWARE's 10 Tips to Protect the Ocean Planet
AND fight to protect our ocean and planet!
LEARN TO SCUBA DIVE
Adelaide Scuba is a five-star IDC centre, with full amenities including dive retail store, pool for training, boats for boat diving, classroom for course learning, and dive club and bar for monthly social functions. All at one facility located conveniently on the ocean's door step.
Contact Adelaide Scuba to sign up for a course with Erika today!
Erika is currently teaching the following PADI Courses:
Skin Diver (Snorkelling)
Discover Scuba Diving
Advanced Open Water Scuba Diver
Open Water Scuba Diver
Rescue Diver
Emergency First Response and Secondary Care
Shark Conservation
Night Diver
Deep Diver
Search and Recovery
Enriched Air Nitrox
Emergency Oxygen Provider
Project Aware Coral Reef Conservation
Wreck Diver
Peak Performance Buoyancy
PADI Freediver
Dive Against Debris
DIVE TRAINING PHOTO GALLERY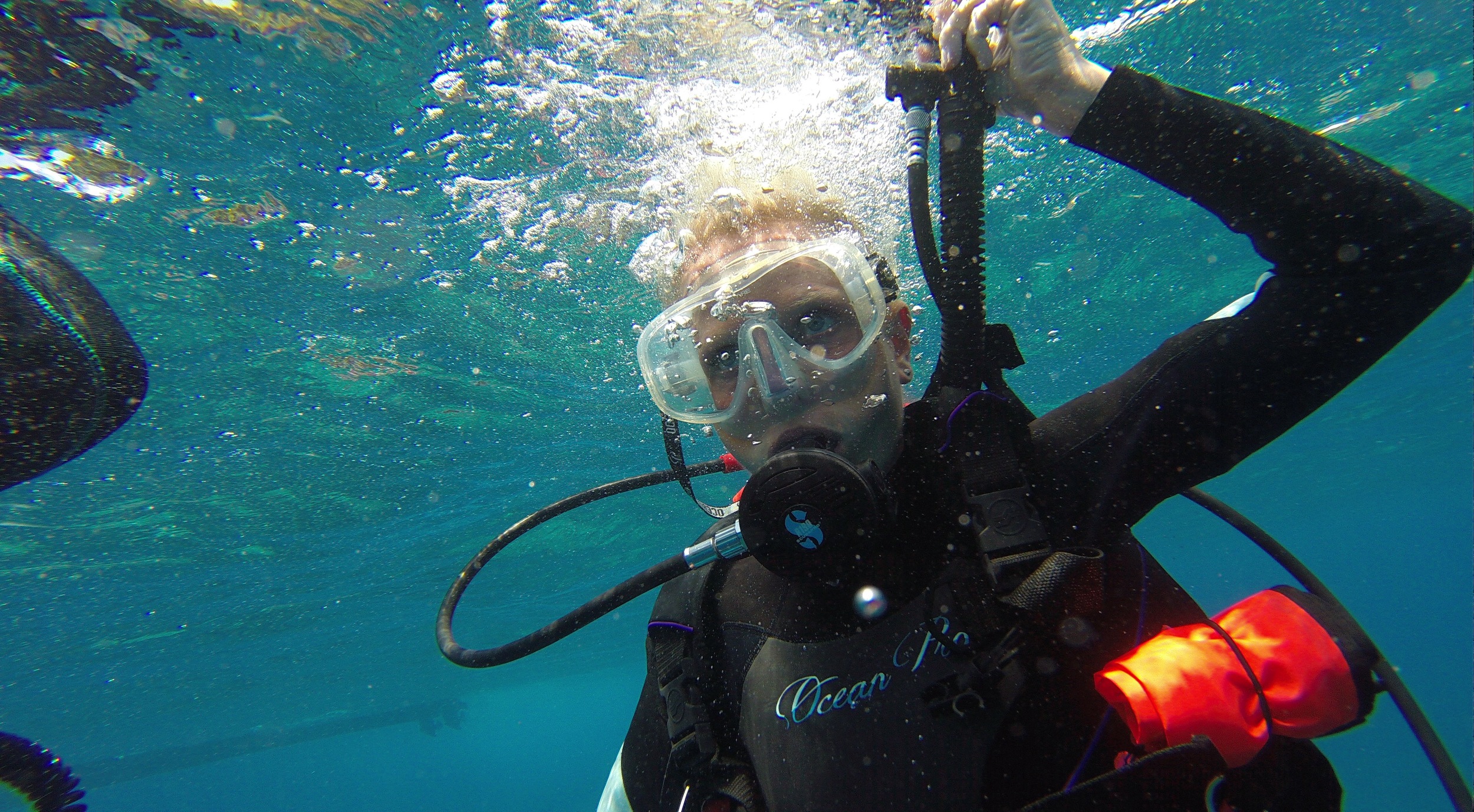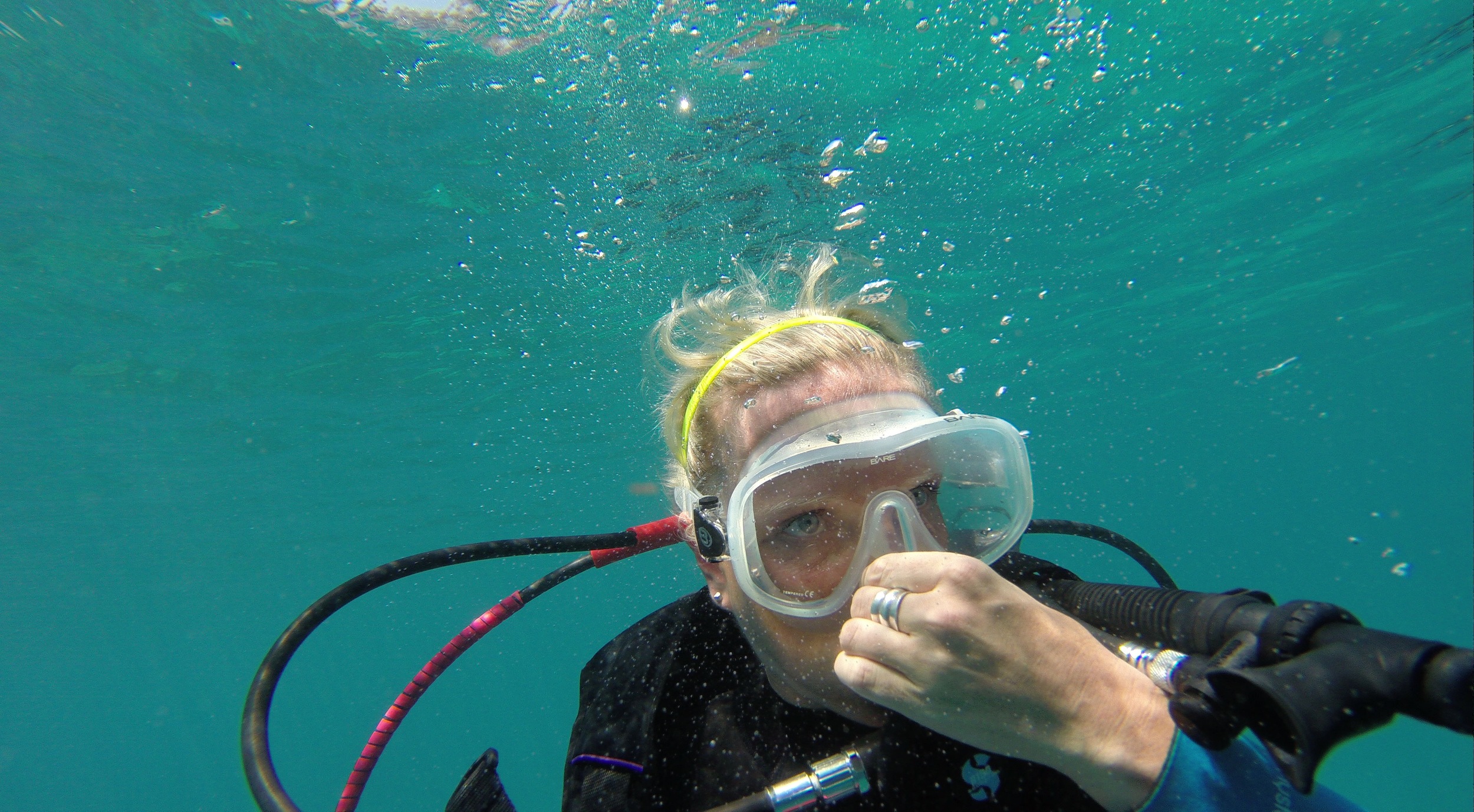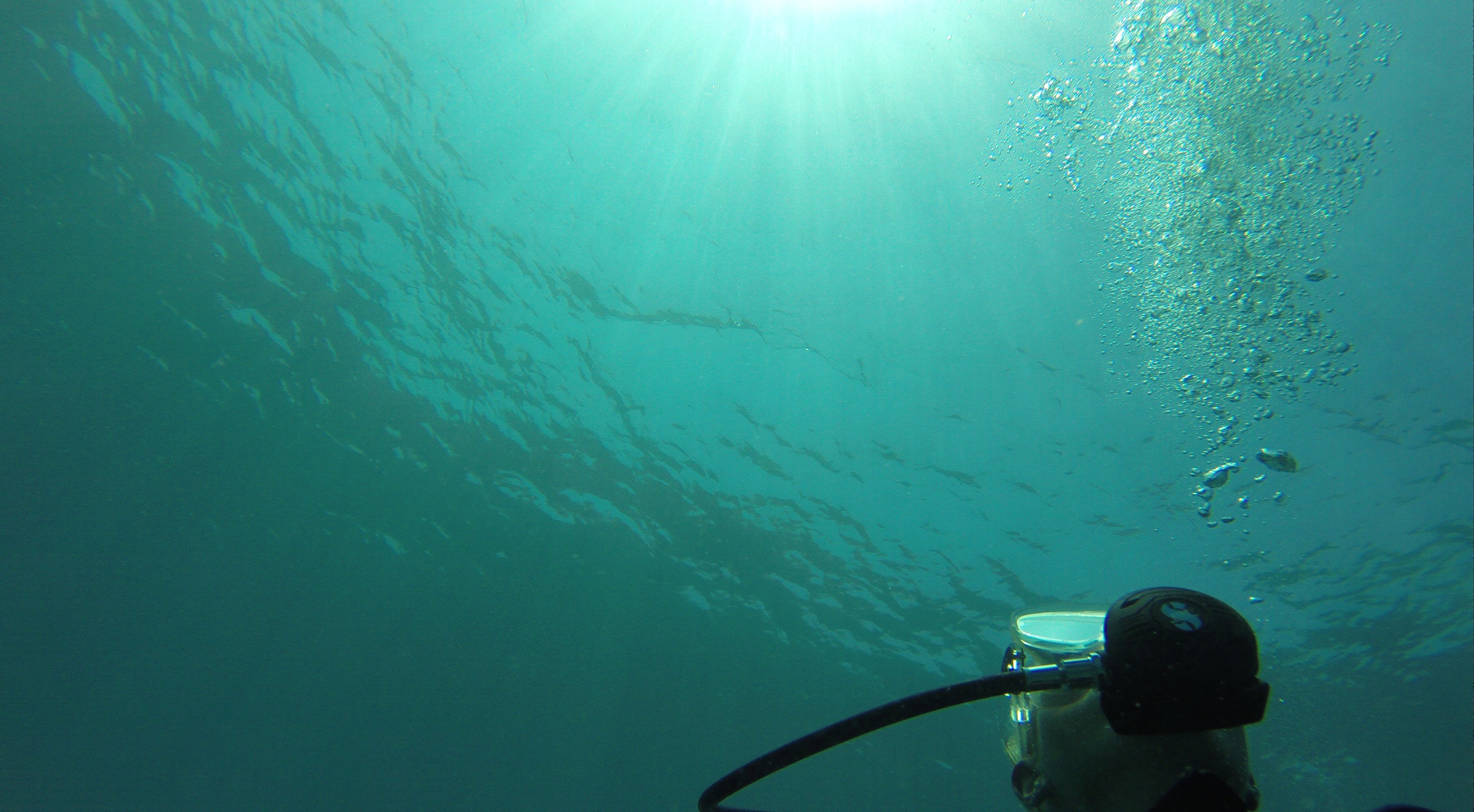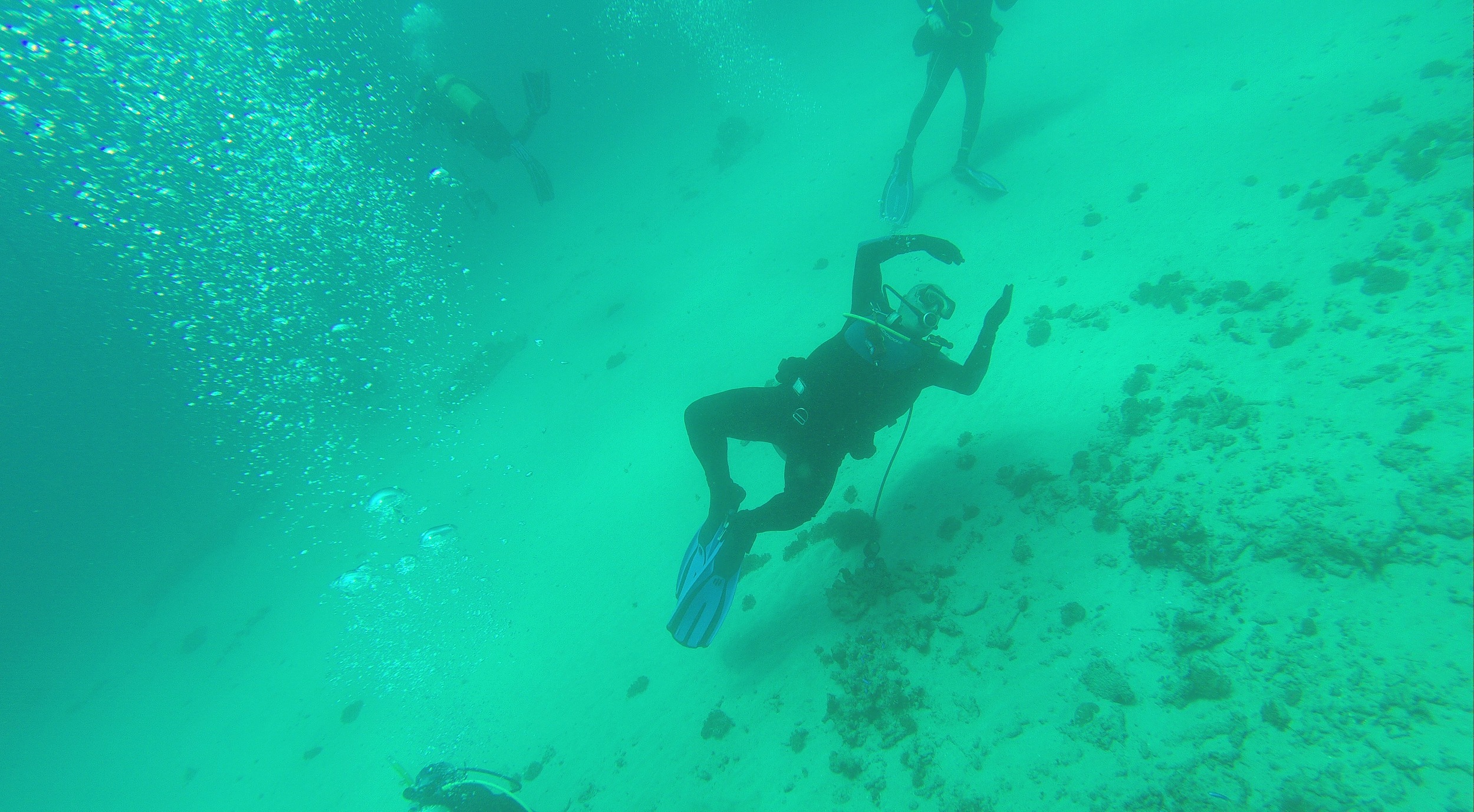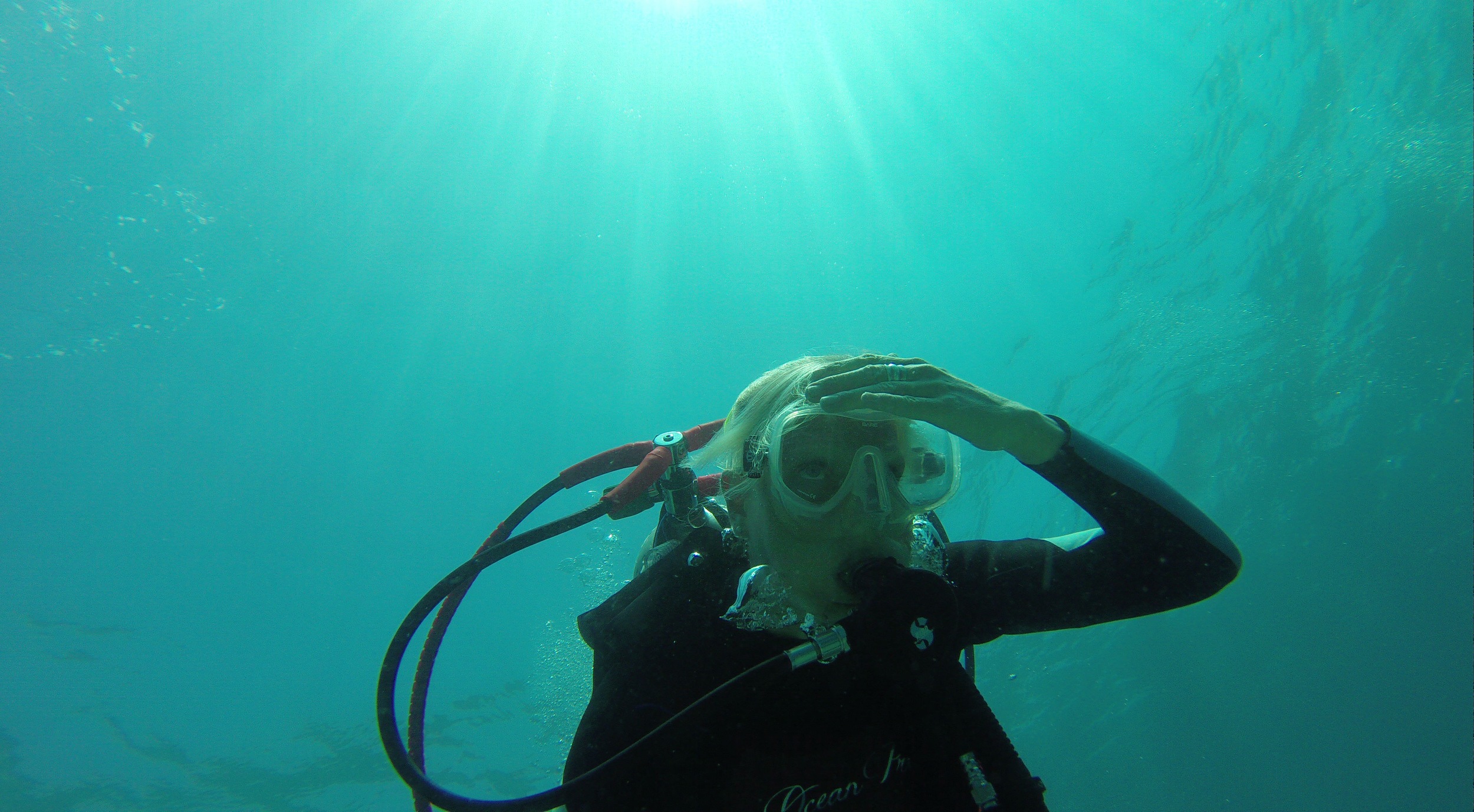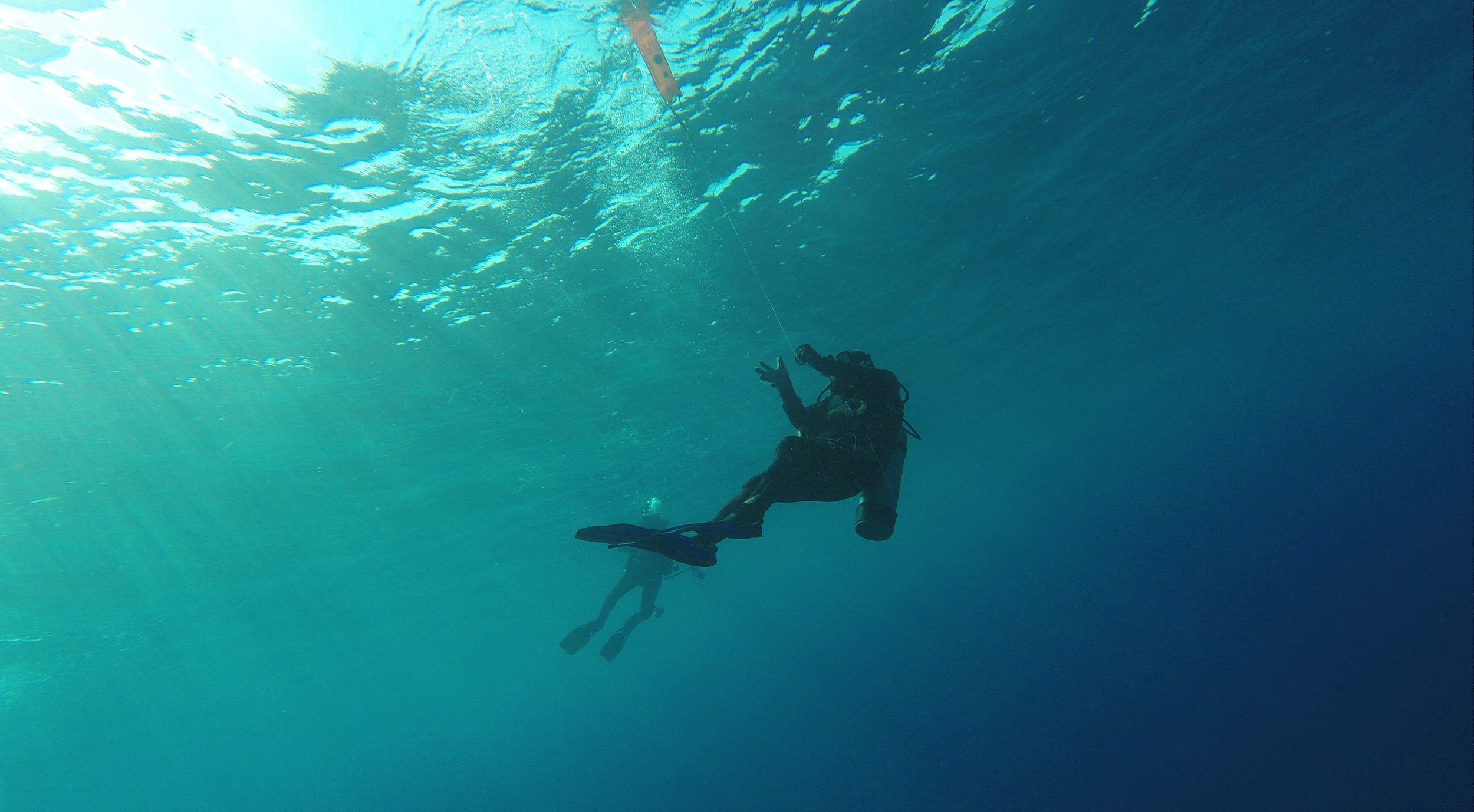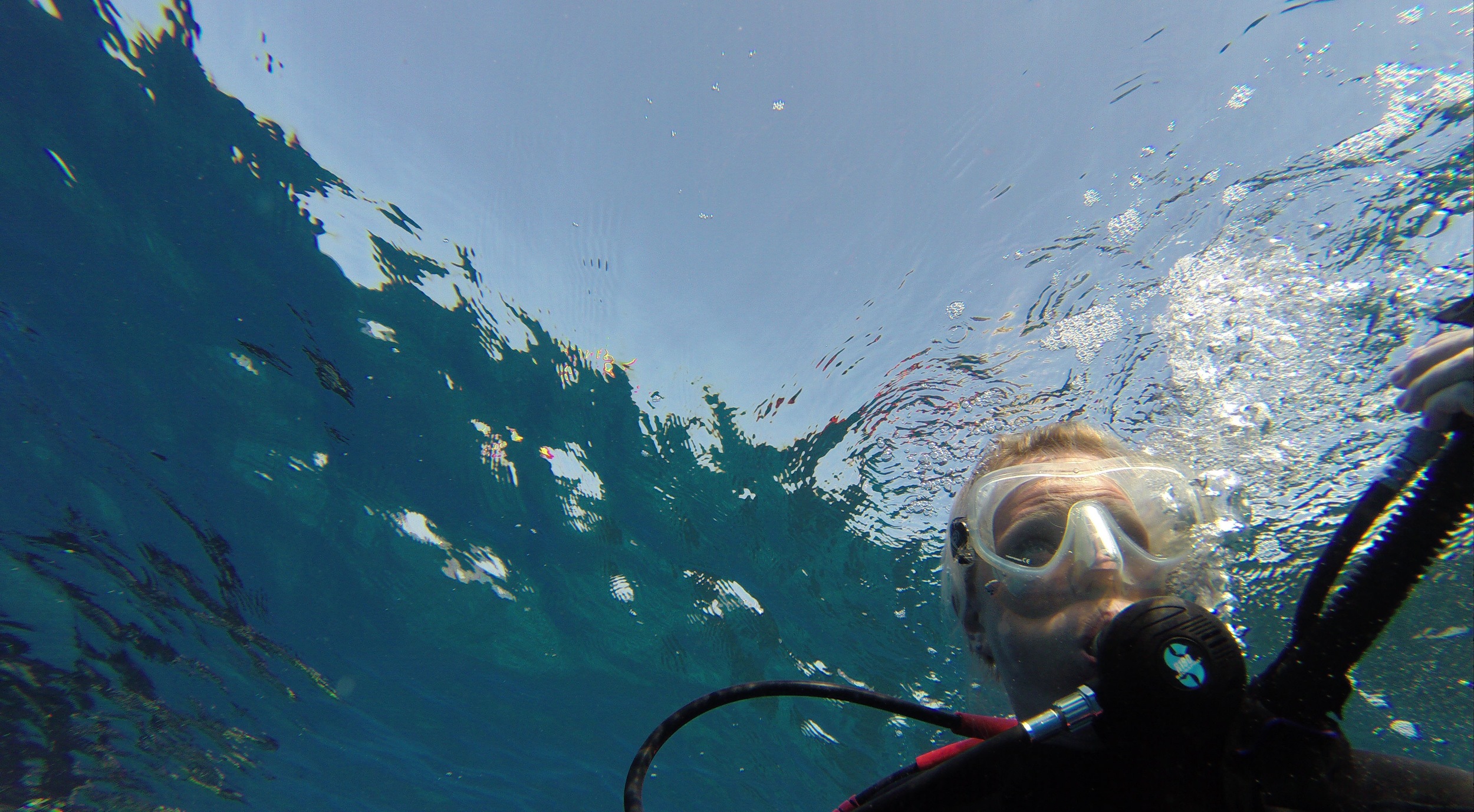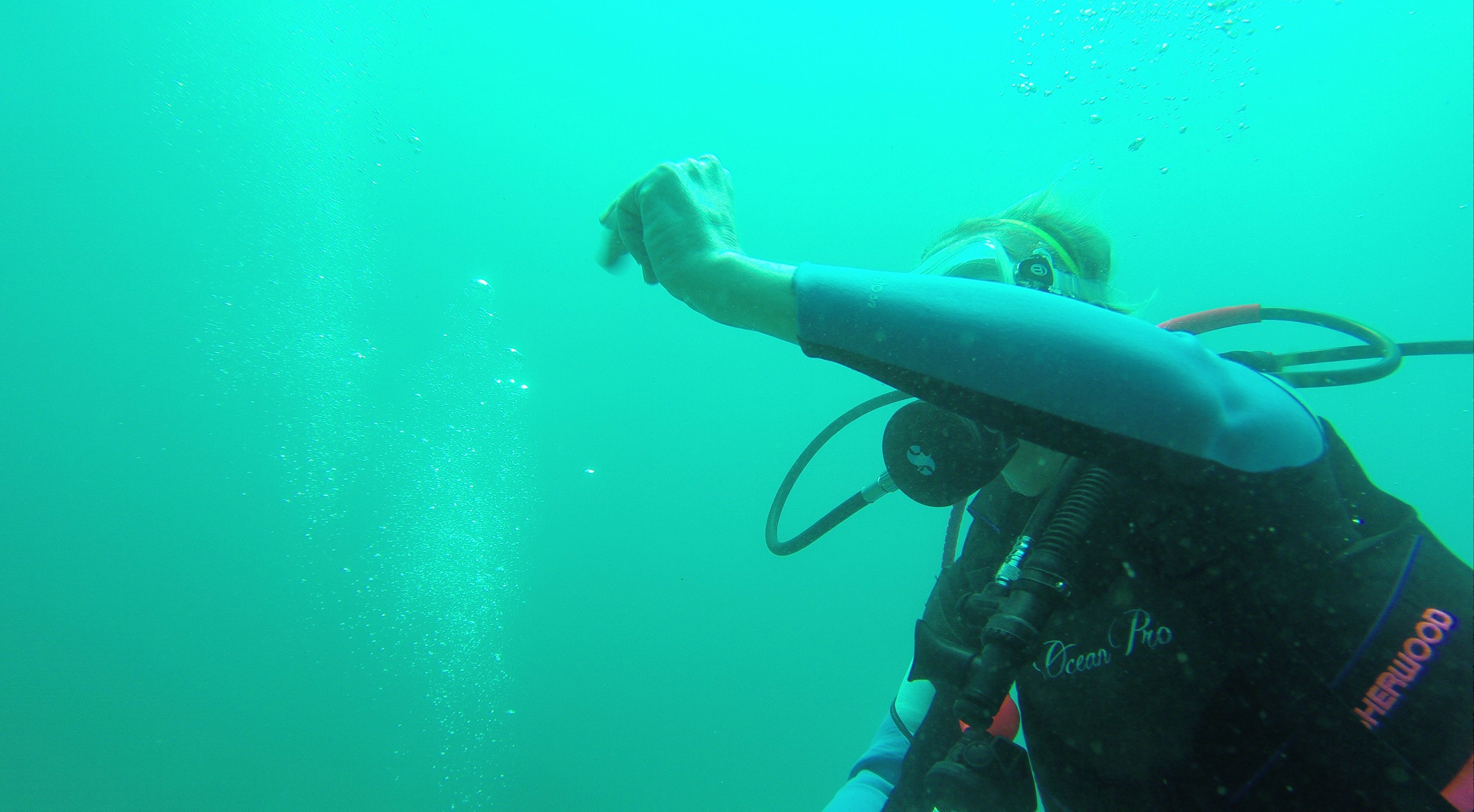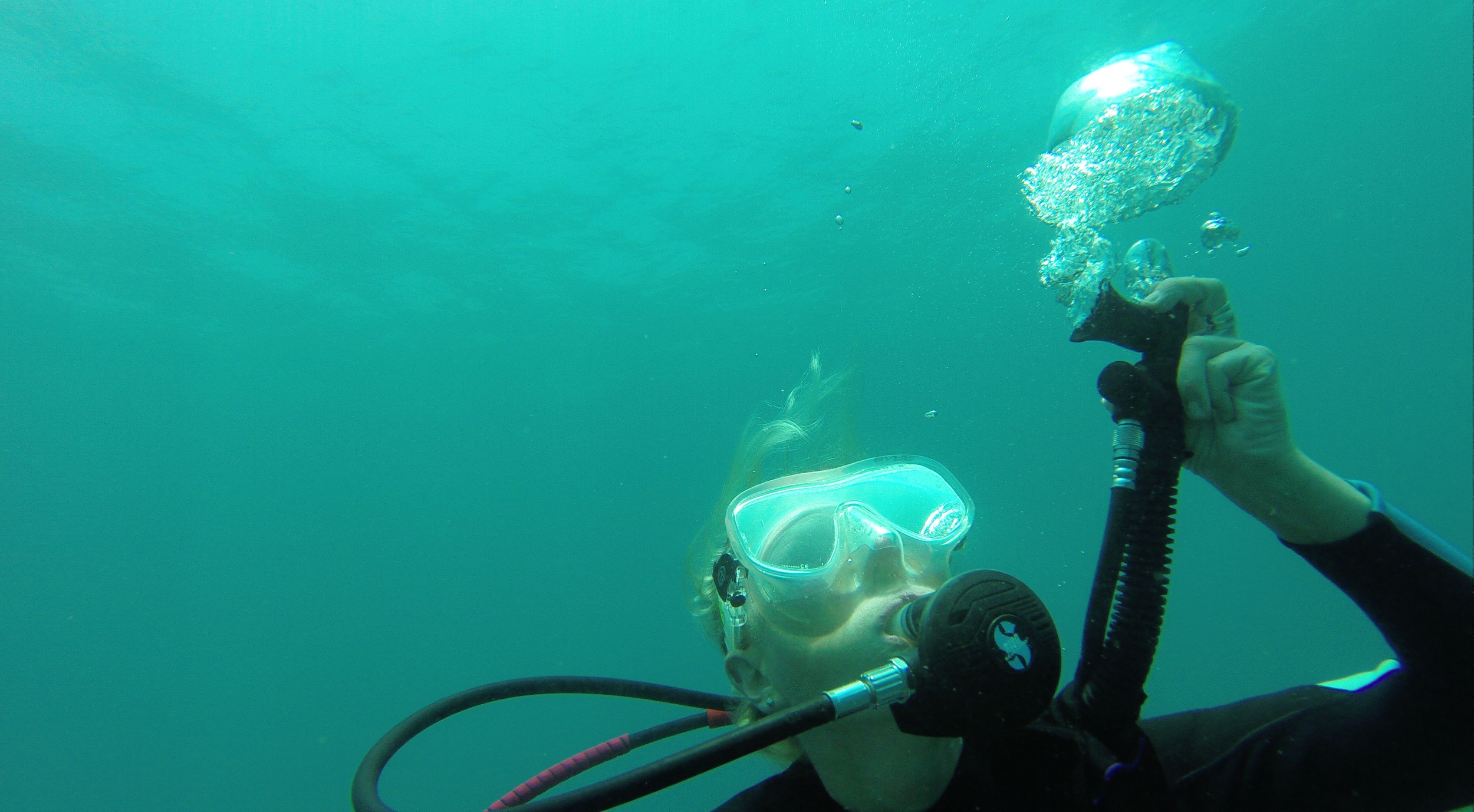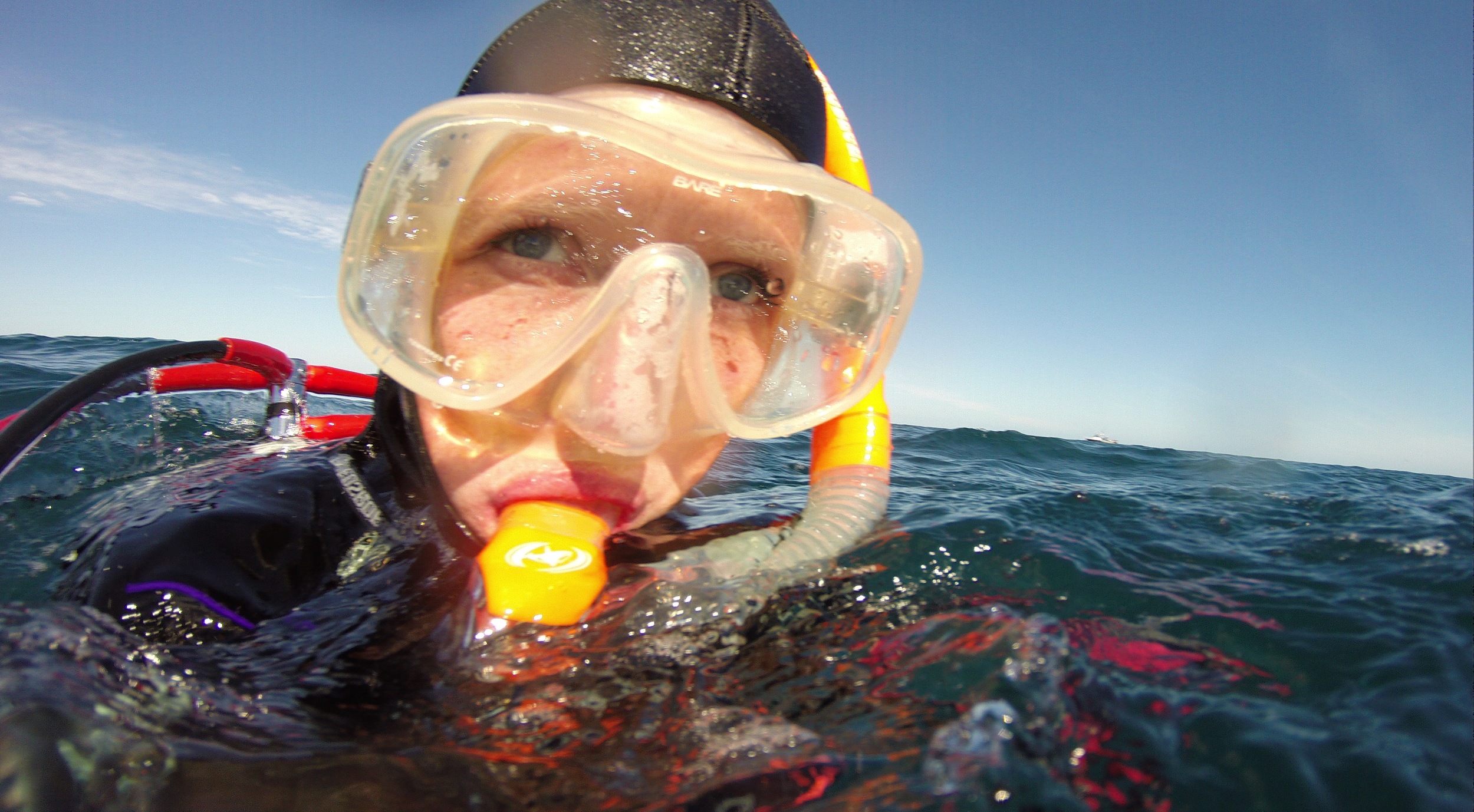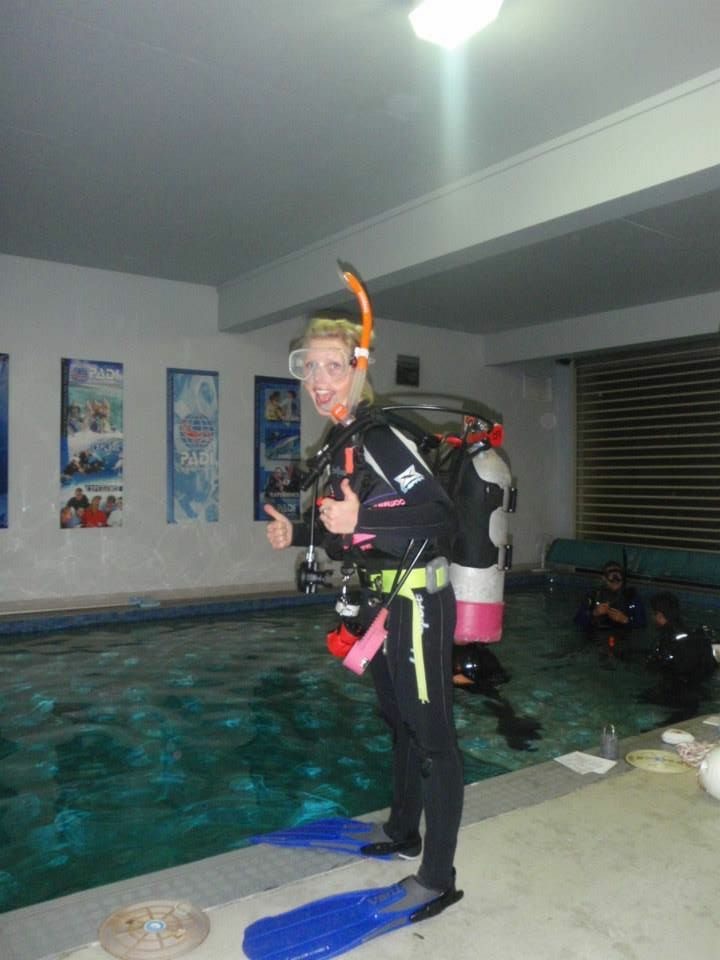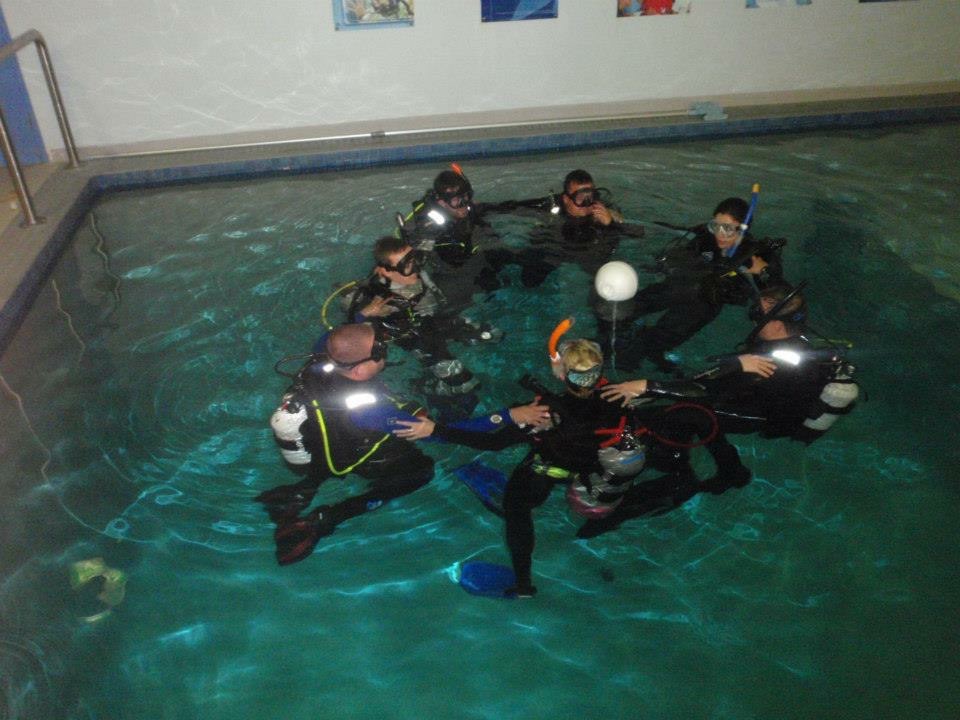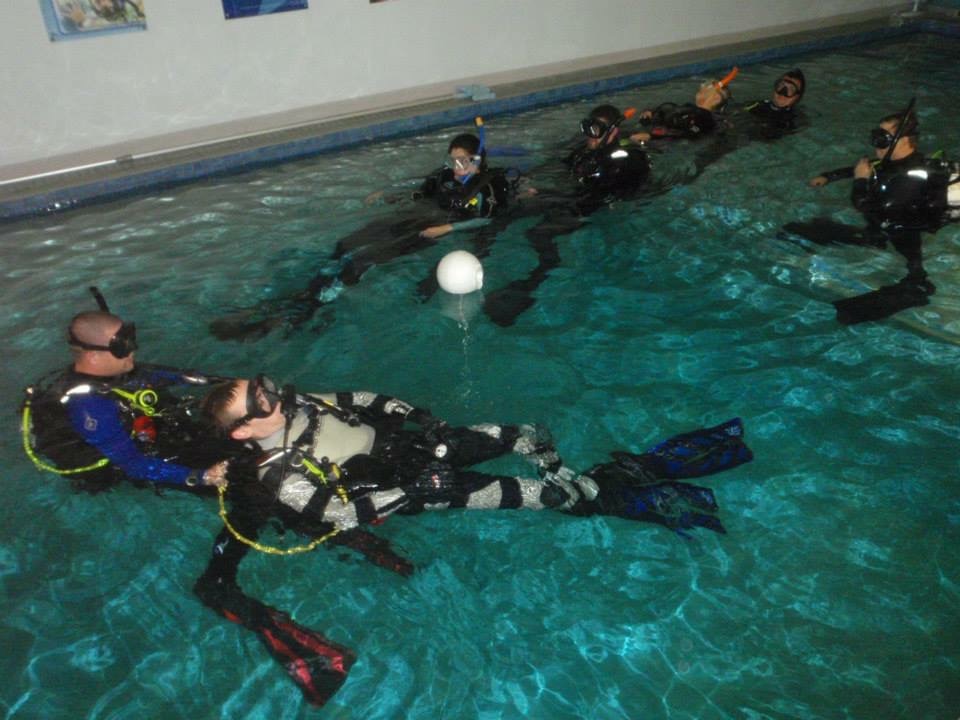 UNDERWATER PHOTO & VIDEO LIBRARY